Building
Open and price competitive solutions for sub-metering and indoor climate control with easy integration to building automation

.

Elvaco provides solutions based on customer needs - from overall concepts to delivery of Gateways and meters. We collaborate with leading global meter manufacturers and network providers to ensure that the experience of our products is the best possible. Elvaco delivers turn-key solutions for fast and easy installation in the field. We also deliver all additional equipment needed and software solutions for data and device management.

Our solutions contain all the parts needed for a successful metering project and they enable both sub-metering and building automation in the same package. We use technologies such as LoRaWAN, NB-IoT, M-Bus and Wireless M-Bus and our goal is to always offer the best solution depending on needs and prerequisites.

In the building/real estate sector, we work primarily through partners. We provide our partners with complete solutions so they can offer the best solution for their end-customer and help them save energy.
We offer an easy-to-use solution with high reliability
The option to use both wired and wireless M-Bus meters in your project
The flexibility to choose whether you only need products or a complete service
You get a safe partner with many years of experience
We support all types of M-Bus meters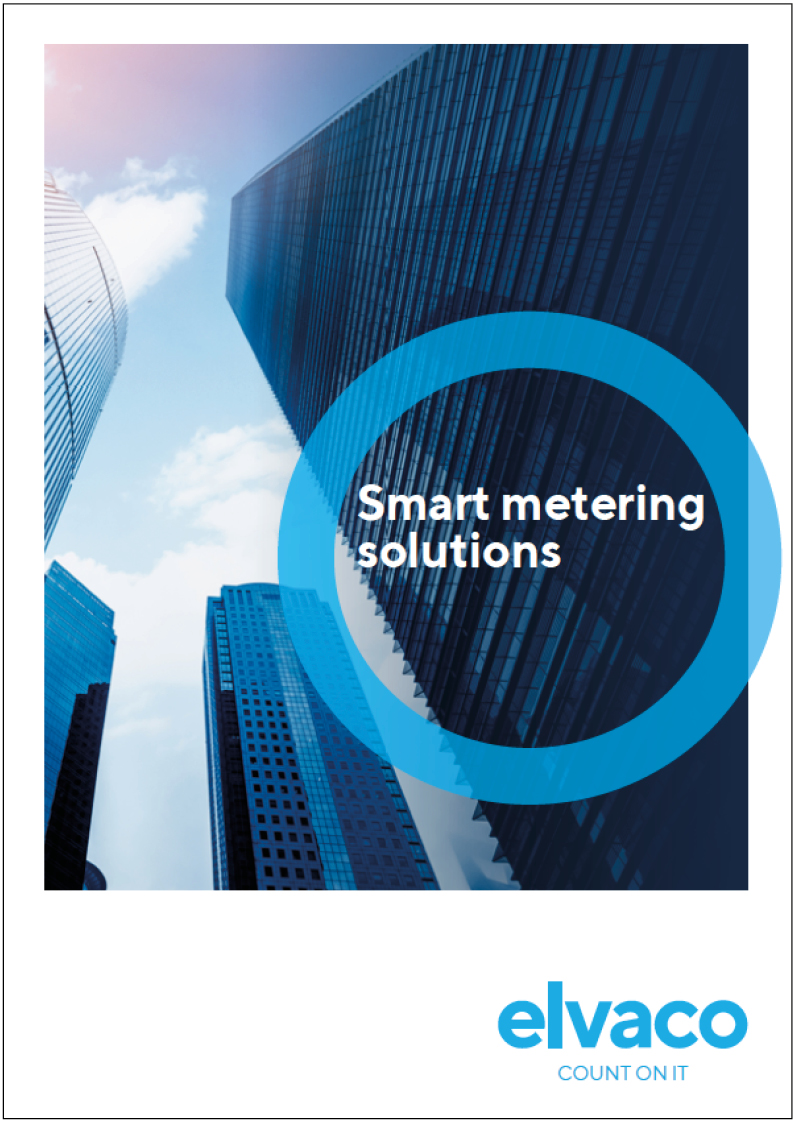 Smart Metering brochure
Sub-metering and billing
Reduced energy costs through heat metering
Sub-metering will increase the tenants' awareness and motivate them to lower their consumption. For you as a building owner this will lead to lowered energy costs and more satisfied tenants.
Correct and fair water billing
To measure water on individual basis allows for a fairer tenant cost as they will only pay for their actual usage. They can also adjust their consumption and thereby lower their costs and the overall consumption of the building.
Sub-metering of common electricity
For sub-metering of electricity all tenants are connected to one single electricity contract. This leads to lower fixed costs and lowered overall tax as the utility only charge one network fee.
Visualisation for tenants
With MinEnergi Hemma the tenants will be able to follow their consumption on a daily basis. It is also possible to add consumption patterns for comparison as well as the actual costs involved.
Enables indoor climate control
Better indoor climate
With our solution you can in a simple and cost efficient manner control your building on actual indoor temperature. This will give a better indoor climate and optimized use of energy.
Simple integration
Our solution will give you full control of all metering values in your building. You will have the possibility to share information between the automation system and your building management system for further usage, e.g. billing or energy follow-up.
Vätterhem works extensively with energy saving, including measurement and adjustment of indoor temperature and sub-metering of hot water. The latter has reduced the hot water consumption by 20-25 percent. Elvaco is a supplier of meters, temperature sensors, IP-communicating Gateways as well metering collection system.
"We are very pleased and have only positive experiences from our collaboration with Elvaco. All aspects, such as engineering, installation, education, support and operation have worked very well."
Afrim Alijevski, Electricity and energy engineer, Bostads AB VätterHem