Utilities
Optimized solutions in metering applications

.

During the last 30 years, we have, together with utilities, renewed, developed and optimized our solutions to cover most needs within smart metering for utilities. Our main goal is to make our partners and their customers more digital and energy efficient. In our complete product portfolio, we deliver everything needed from meter to billing. We collaborate with leading global meter manufacturers and network providers to ensure that the experience from our products is the best possible.

We use technologies such as LoRaWAN, NB-IoT, M-Bus and Wireless M-Bus and our goal is to always offer the best solution depending on your needs and prerequisites. We offer products for every metering project - from Gateways, communication modules and meters to software solutions for data and device management.
We offer a simple solution with high reliability
Our solution is future proof
We support all M-Bus meters
You get a reliable partner with many years of experience
No unexpected costs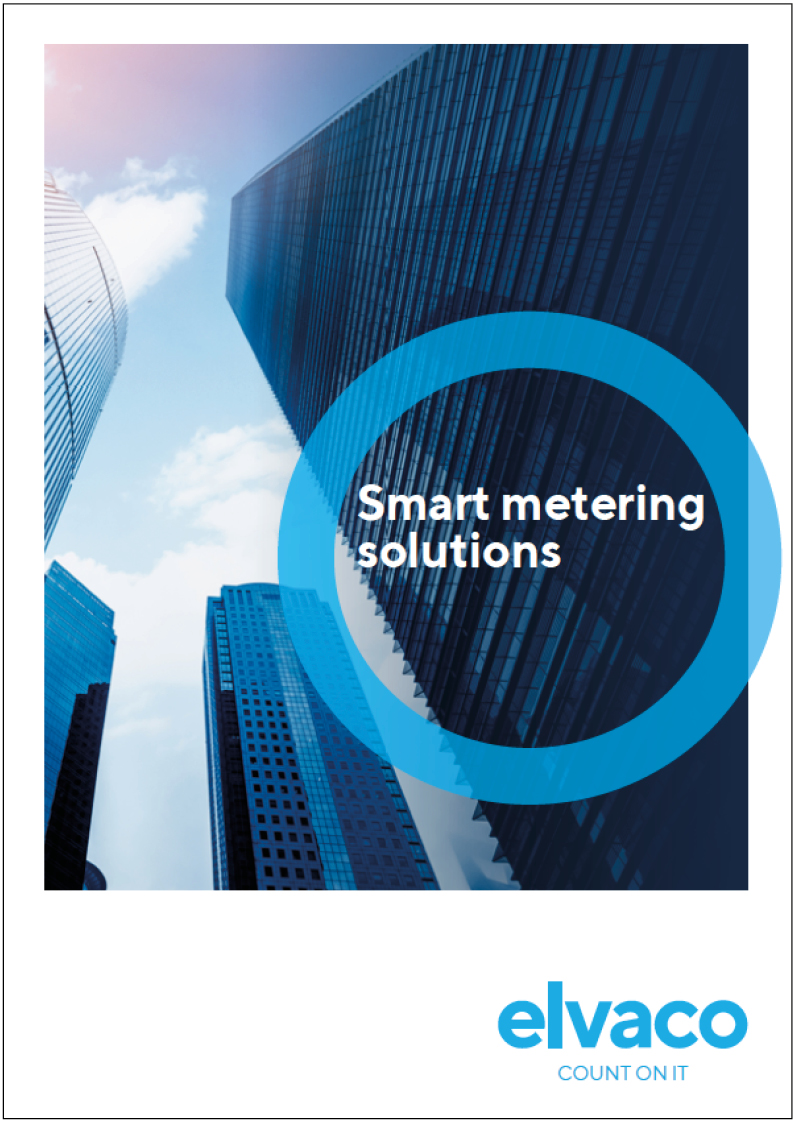 Smart Metering brochure
Solutions for utility metering
Elvaco has a long experience in solutions for utility metering, such as district heating/cooling, gas, water and electricity. We have developed and optimized a solution to cover most needs. We offer Gateways and meter connectivity modules with different technologies for retrofitting in existing meters from leading global meter manufacturers.
We provide end-to-end solutions, including products and services to enable billing and visualization of your meter data. Our products are of high quality, deliver time-stamped meter values and are available in several standardized communication technologies.

Remote metering services
Fixed price - per metering point including communication and SIM card


Monitoring - of meters and consumption patterns


Integration - to your existing economy- or energy systems


No lock-up time - you can at any time turn on/off the services for your meters


High quality - of delivery of your meter values for correct billing
Products with many advantages
Cloud-ready
Our products can be used directly without difficult configurations to ensure that you will receive your meter values in an efficient way
Point-to-point solution
With our point-to-point solution you can keep existing meters and only add Gateways for communication
Real-time data
Our products communicate directly over the Internet, which makes it possible to receive real time data
Use existing meters
Our external Gateways use open protocols and are compatible with all M-Bus meters, which means that you can change your metering system to Elvaco at any time
Enables controlling
Our Gateways for M-Bus/WM-Bus enable the possibility to directly control a building based on adjustable limit values. They also have a monitor function with adjustable alarms for all physical quantities.
Solutions for NB-IoT and LoRaWAN
Our Meter connectivity modules for NB-IoT and LoRaWAN are secure, easy to install, have low operating cost, excellent coverage and penetration and offer a cost-effective solution.
Fortum Oslo Varme has been using Elvaco's Metering Gateway CMe2100 since summer 2012 to enable hourly reading of their heat meters at tenant-owned premises and businesses. They chose products from Elvaco because of their high quality, easy installation and flexibility.
"CMe-gateways from Elvaco gives us a cost efficient and reliable metering collection with high flexibility."
Esten Koren, Metering engineer, Fortum Oslo Varme AS